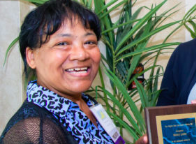 Welcome to VASSA's new website – a resource for connecting with your simulation colleagues, and keeping up to date with VASSA initiatives. I invite you to become involved and share in the advancement of healthcare simulation!
Upcoming events include:
The 2017 VASSA Conference, July 31 – August 1, 2017, at Double Tree Hilton in Charlottesville, VA

Webinars

Simulation Research
Thank you for being a part of VASSA!
Reba